Registered Product Owner@Scale
Registered Product Owner@Scale™ (RPO@S) is an advanced training course for Product Owners, Product Managers, Portfolio Managers, and more. Through the use of in-depth case studies, real-life examples, and hands-on, interactive exercises, the course will help learners maintain consistency and alignment in strategic vision while working with multiple teams and Product Owners.  
Upon completion of the course, learners in Registered Product Owner@Scale will be able to align product vision with organizational goals, including engaging in MetaScrum activities. They will know how to design an Agile Roadmap and Release Plan that coordinates multiple teams. They will also understand how to use customer feedback and data to produce maximum value. 
Course Orientation
Meet your class
Team Process
Strategic Vision
Prioritization
Decomposition and Refinement
Release Planning
Product and Release Feedback
Metrics and Transparency
Intro to Product Ownership@Scale
The MetaScrum
Purpose of Product Ownership@Scale
How to measure your PO@Scale Outcomes
Access your exam
Keeping up-to-date with Scrum@Scale
The CAVU Community
Highly regarded, industry-recognized credential
Sets you apart as a leader with proven expertise
Most popular Agile framework in use
Stay relevant in today's job market
Spearhead increased productivity and deliverables
Improve team management and collaboration
Cultivate a healthier work environment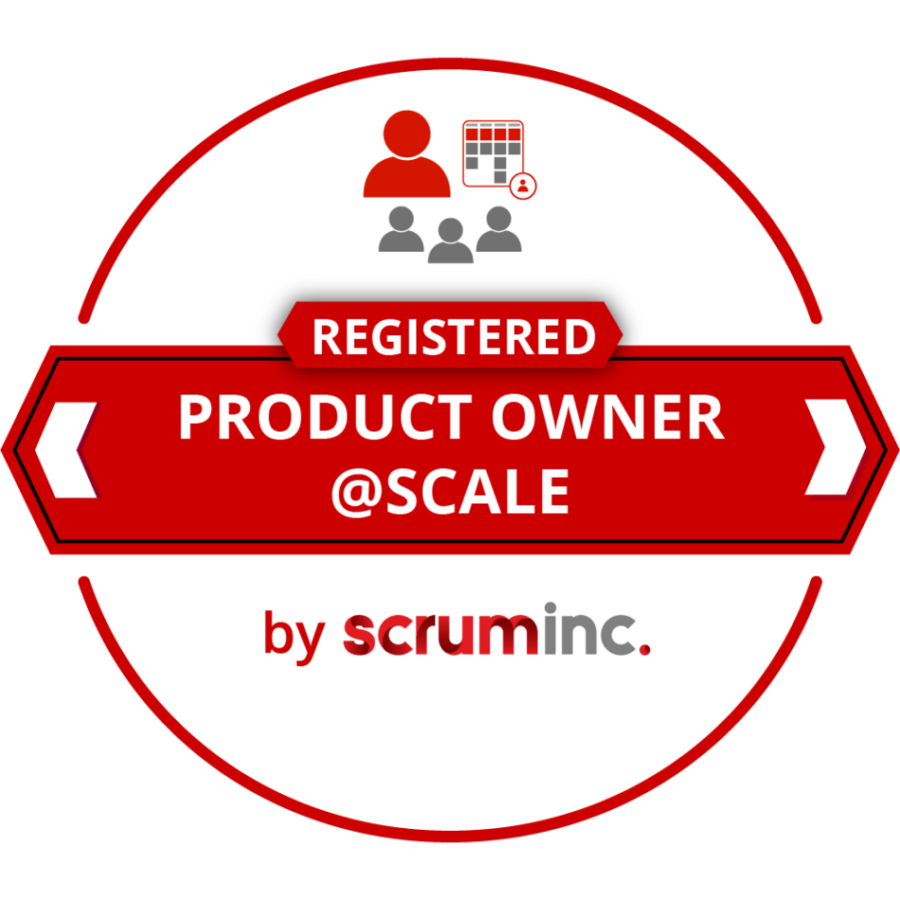 4 hours per day
+ homework
RPO@S Credential
Ability to lead and grow a
Product Team @ Scale
Components of the Product Owner Cycle
About Instructor

Login
Accessing this course requires a login. Please enter your credentials below!