The Registered Scrum@Scale Practitioner (RS@SP) course teaches the responsibilities of the Product Owner, Scrum Teams, Scrum Master, and leadership in a variety of mid to large scale contexts. Students will learn to facilitate cross-team collaboration and release planning, create an enterprise backlog, overcome impediments at scale, and deliver 5 times as much work without adding new teams.
The What & Why of Scrum@Scale
The Cycles
Team Level Scrum
Scaling the Scrum Master
Executive Action Team
Continuous Improvement
Cross Team Coordination
Delivery
Executive Meta Scrum
Prioritization
Vision
Refinement
Release Planning
Feedback
Metrics & Transparency
Framework Recap
Your Scaling Map and Backlog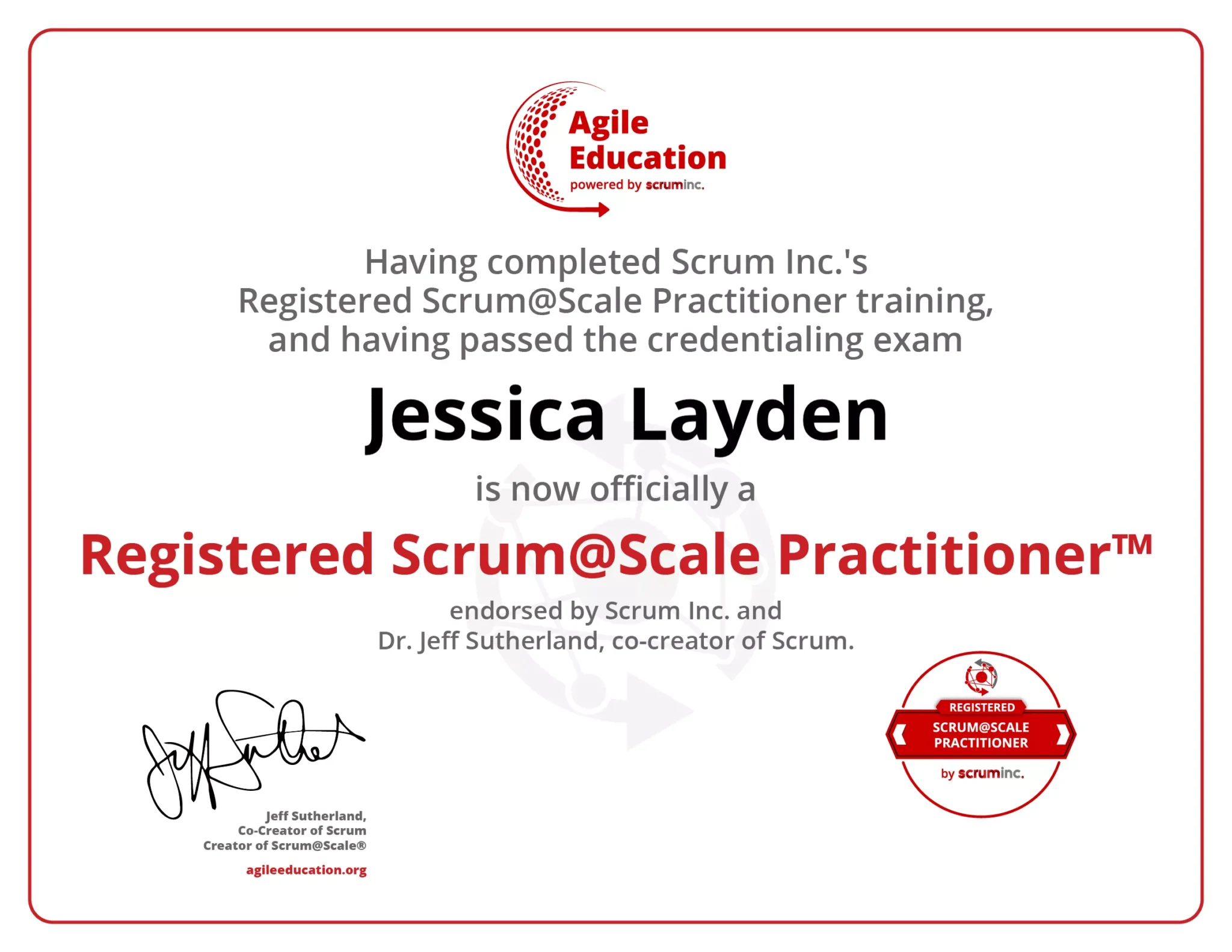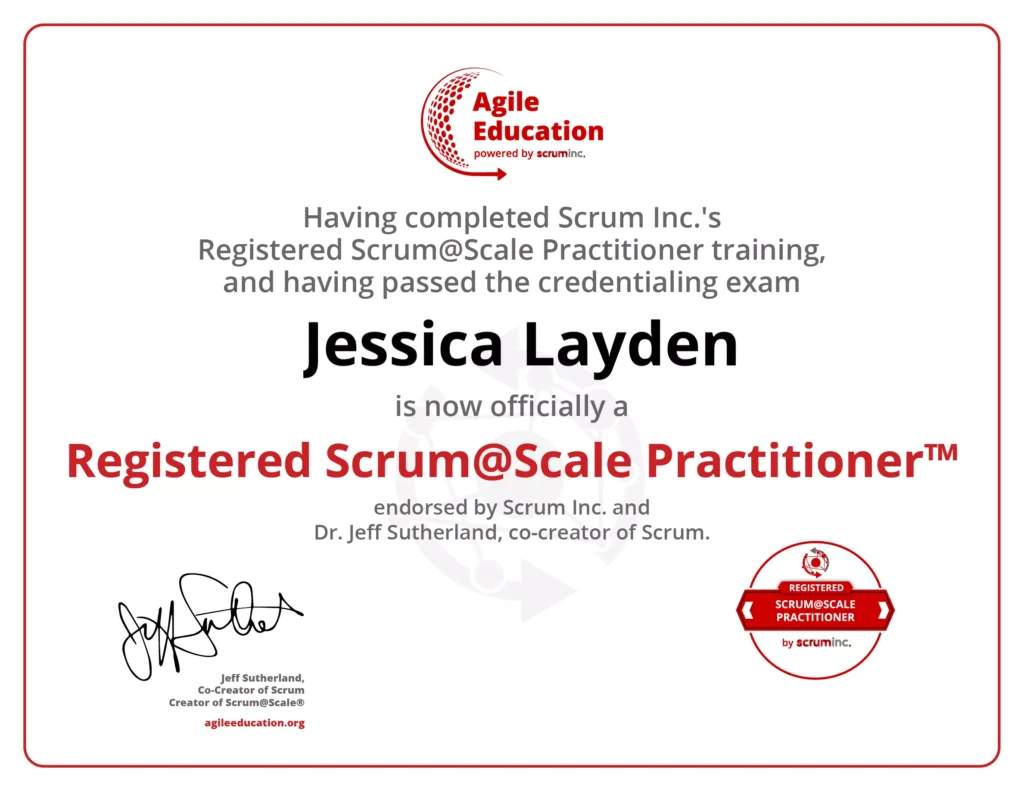 Registered Scrum@Scale Practitioner
Highly regarded, industry-recognized credential
Align an entire organization around clear priorities
Increase transparency, fast feedback, and continual improvement
Deliver value faster by boosting innovation and reducing time to market
4 hours per day
+ homework
RS@SP Credential
Understanding of Scrum@Scale and how to work with multiple teams at an enterprise level.
About Instructor

Login
Accessing this course requires a login. Please enter your credentials below!